Categories: Gaming / Geekery / Politics & Current Events
A special thank you goes out to DaveSid in our forums, who provided me with the badges and banners for each faction. To recap, setup and strategy for the Obama-Clinton-McCain three way free-for-all Dawn of War slugfest were covered in the first entry in this series.
Alright, so now you have a sense of who the players are. Now it's time to see the actual game, and the relative strengths and weaknesses of their strategies. But before I drop the science on you, let's get some things right out in the open.
I'm an Obama supporter and I've donated to his campaign. If by donate you mean I bought a sweet hoodie from the man.
I admire John McCain and would have probably voted for him this cycle if Obama hadn't run. I realize he's done some skeezy things politically.
I'm don't particularly like Hillary. In fact, during the primary season, hearing her speak would cause me to turbo vomit.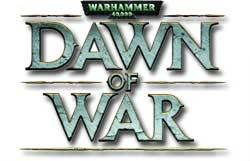 (more…)
Categories: Gaming / Politics & Current Events
Politics are like real-time strategy games. They involve a careful gathering of resources and split-second decisions of their use. Ideally, the combination of tactical strategy and a more urgent pace than turn based would produce a typical match like speed chess; exhibiting fast pace, intense thinking, and tactical strategy. In reality though, the games comprise of memorized build orders and a game pace so fast nearly all strategy is thrown out the window. The only people who triumph are those losers who play for hours and hours on end; memorizing hotkeys while their vocabulary atrophies into Three Letter Acronyms. Does that sound familiar?
We've just had a historic primary season, or so I'm told. And you, dear reader, are probably sitting there in front of your computer, empty beer bottles strewn about, thinking, 'Now what the hell just happened? And where are my pants?'
Well hang on, I'm about to explain it to you, using the hyper-violent RTS Dawn of War, by Relic entertainment. By the way, your pants are behind the toilet. Go put them on before reading this; no one should have to see that shit.